Relocating While Remaining Stress-Free During Your Move
Get Your Moving Quote Now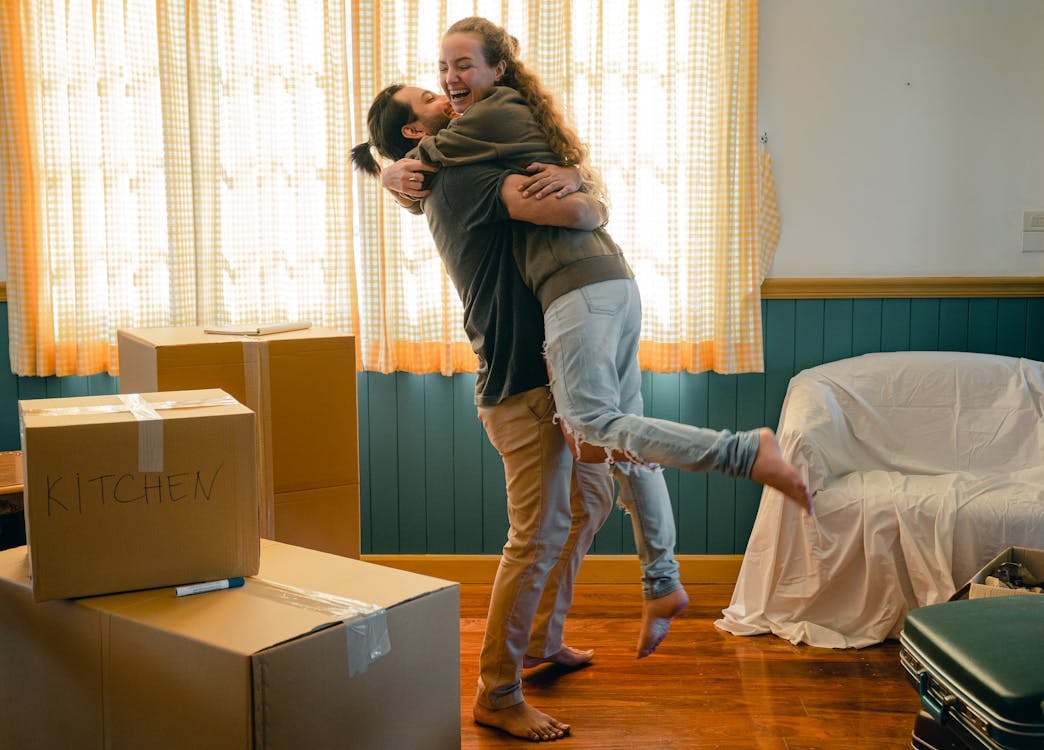 As exciting and fulfilling moving to a new home may be, whether due to a career change or starting a family, it can very well be when you feel most stressed and overwhelmed. But believe it or not, you can move with as little stress and effort as possible. You just need to plan, and maybe a little help. Read on for some tips from Sky Moving.
Planning the Move
Find a mover that is experienced in local moves such as Sky Moving. This is the best choice if you want to ensure your belongings aren't lost or damaged during the relocation. It's also wise to read feedback and ratings from past customers. 
You may want to organize your plan in a binder. Relocating is a very personal choice and there's no one-size-fits-all approach to moving. However, making a moving binder will help you better track tasks of any size, from reading reviews of moving companies and forwarding your mail up to renting moving equipment.
Budgeting
Budgeting is often one of the most useful tools available for any task where you need to think about the cost. Of course, you should also keep in mind your budget for after the move, so that you're fully prepared for any eventuality. You may be starting a new job, and you might want to consider having a financial cushion ready, just in case there are any issues with your first paycheck.
Delays in direct deposits or being paid monthly instead of biweekly can happen, so it's best to be ready. Other costs you might need to plan for are things like a warranty and home insurance, but it's up to you to decide what you need now and what can wait until later.
Preparing the Family
Another important task involves your family, which your significant other may be able to help with. This Mom's Confessions notes that you may also need to hold a family meeting or two to discuss any changes that will affect overall stability. If you have children, they will be especially impacted by the move since they're leaving their friends and school behind, and they're going to need help adjusting and making new friends while also keeping in touch with their old ones.
Finding a Place
Uphomes.com points out that choosing a location is also important as you'll want it to be relatively close to your job, your children's school, and other essentials, such as grocery stores, or even a doctor's office. You may also want to think about any public transportation that's available nearby in case you need to use it. If you're buying a new house, the cost of a mortgage will depend on your credit history, interest rate, the length of the loan, and which neighborhood you choose to move to. 
If you plan to move into an apartment, credit is also important, as are the amenities of the complex. Many apartment complexes have pools, office pods for remote workers, and quick access to public transportation.
You may find in your search for a Los Angeles home that you can't afford all the space you'd ideally like to have. The good news is that there are plenty of storage options in L.A., some 4' x 5' units as low as $69 per month. This can be far more cost effective than spending on extra residential space. You can securely store your belongings instead of being overcrowded in a home too small to store them.
Moving Your Business
If you have a business, be it a home-based one or not, you'll need to register your LLC in your new home. If you're wondering how to start an LLC, you won't have to pay a lawyer high fees for this service if you use an online formation service, but you could also do it yourself. Please keep in mind California regulations regarding LLCs before you begin.
Final Steps
Prior planning is one of the most important tools you have in making your relocation successful. Remember to find a reputable moving company, create a budget, prepare your family with open communication, and take steps to find the ideal location for you and your business. You'll soon be on the move without the burden of undue stress slowing you down! For your next move, trust the professionals from Sky Moving.
How it Works
Get in Touch
Reach out to Sky Moving via phone, email, or by filling out the quote form on our website.
Plan Your Move
Our team will provide you with a free, no-obligation moving estimate and a detailed relocation plan tailored to your unique needs.
Let Us Handle Everything
Let our team be the autopilot that will guide your through the entire moving process while you enjoy the friendly skies.